"I believe unconditionally in the ability of people to respond when they are told the truth. We need to be taught to study rather than to believe, to inquire rather than to affirm."- Septima P. Clark
She is a Charleston native
Septima P. Clark was born May 3, 1898 on Wentworth St. in the historic Downtown Charleston district. Born to a former slave and Haitian laundress, her parents strived to provide a strong foundation of learning for young Septima.
Septima was a devoted educator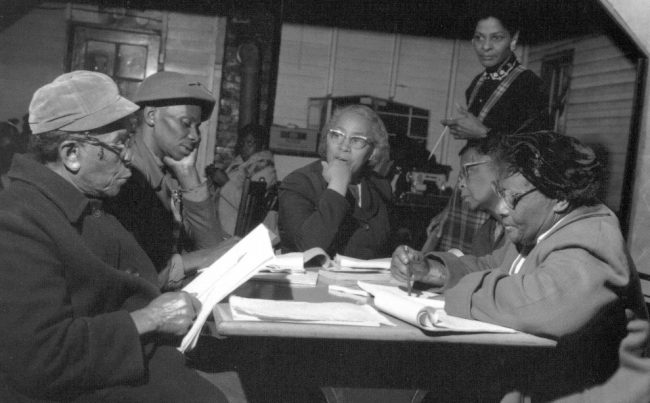 Clark earned her teaching license at the age of 18 instructing black children in John's Island and downtown at the Avery Normal Institute (now the College of Charleston Avery Research Center). Additionally, she taught black Charleston locals how to read and write in order for them to vote by using Sears catalogs and household items to instruct her students. Septima continued her education and earned her bachelor's degree from Benedict College (1942) and her master's from Hampton Institute (1946).
She was an activist for black teacher pay and teacher desegregation in Charleston schools
In 1956, Clark worked closely with the Charleston Chapter of the National Association for the Advancement of Colored People (NAACP) to fight for black teachers rights to equal pay and be allowed to work in South Carolina public schools. Although her efforts were successful that year, her teaching license was revoked due to her affiliation with the NAACP. Since she could no longer teach in SC, Clark moved to Tennessee and worked for the Highlander Folk School. She helped improve students' literacy skills and led workshops in social justice/political engagement – Rosa Parks attended one of these sessions before being at the forefront of the Montgomery bus boycott.
Clark was a key figure of the Civil Rights Movement
In 1961, Clark went on to work for the Southern Christian Leadership Conference in Atlanta, Ga. She was appointed as the director of teaching and education over its Citizen Education Program. Septima hosted workshops to prepare black Americans for protests and the polls. She believed that education was important for African Americans to progress forward in society. In this position, she played a pivotal role in the Civil Rights Movement and was coined the "Mother of The Movement" by Dr. Martin Luther King Jr.
She holds many accolades and awards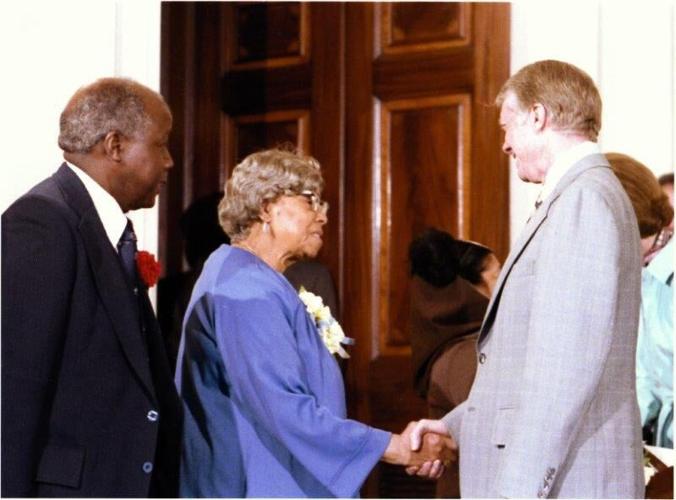 Clark moved back to Charleston and was elected to the Charleston School Board in 1975 and had her teacher's pension reinstated after her wrongful termination decades earlier. The College of Charleston awarded Septima Clark with an honorary degree and received the Living Legacy Award under President Carter the following year for her contributions to the Civil Rights Movement. In 1982, she earned the highest SC civilian award, Order of the Palmetto.
Septima Clark is a published author
Septima Clark wrote two memoirs, Echo in My Soul (1962) and Ready from Within (1986) to highlight her involvement in the Civil Rights Movement and her platform of literacy, education, and political participation among African Americans. In 1987, her second book received the American Book Award.
She has a school dedicated to her educational mission in Charleston
Clark's legacy continues through the installment of Septima P. Clark Corporate Academy in 1990 which is an educational program that assists at-risk high school students in receiving their high school diploma.
Clark's life will soon appear on stage
Check out the upcoming play, SEPTIMA, commissioned by PURE Theatre and the League of Women Voters of the Charleston Area to learn more about Septima Clark's contribution to the Civil Rights Movement. The play will run from March 9th to April 1st at the PURE Theatre in Downtown Charleston.
The College will be celebrating the work of Septima Clark in new exhibition
The newly installed Septima P. Clark Memorial Auditorium will be hosting an exhibition in Clark's honor Thursday, February 23, 2023 at 5:00pm. It will be held in the Thaddeus Street Jr. Education Center at the College of Charleston. To learn more about local hero Sepitma Clark and her impact in the Charleston community, check out The College's exhibition website. https://ldhi.library.cofc.edu/exhibits/show/septima_clark